Live Brighter
At Beacon, we help you live brighter by taking care of your health and the health of our planet. So, we design innovative products that not only help you breathe easier, sleep well and feel better every day but also reduce your impact on the environment.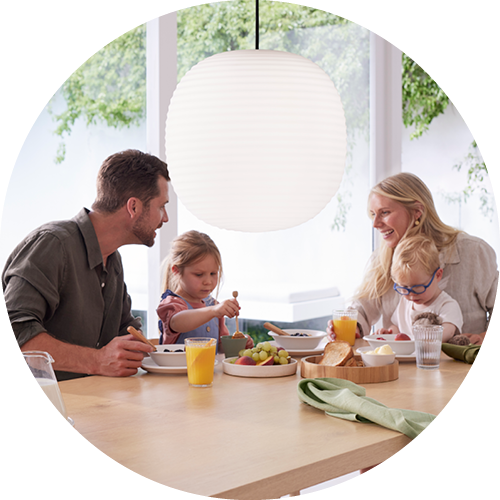 Caring for your health and wellbeing
Everything you do affects your health in different ways. This includes the way you plan your lighting inside your home, your choice of fittings and how you use them. Read on to learn more about how choosing the right products can help you live a healthier life.
---
SLEEP BETTER WITH THE RIGHT LIGHTING
All living organisms including we humans have an internal 24-hour biological clock or circadian rhythm that tells us when it's time to sleep and when it's time to wake up. In the past, our ancestors regulated their body clocks based on the rising and setting of the sun. However, in modern times with the indiscriminate use of artificial light beyond sunset, our internal clocks have started getting disrupted, affecting our sleep, mood and overall health. There's a way to fix this.
---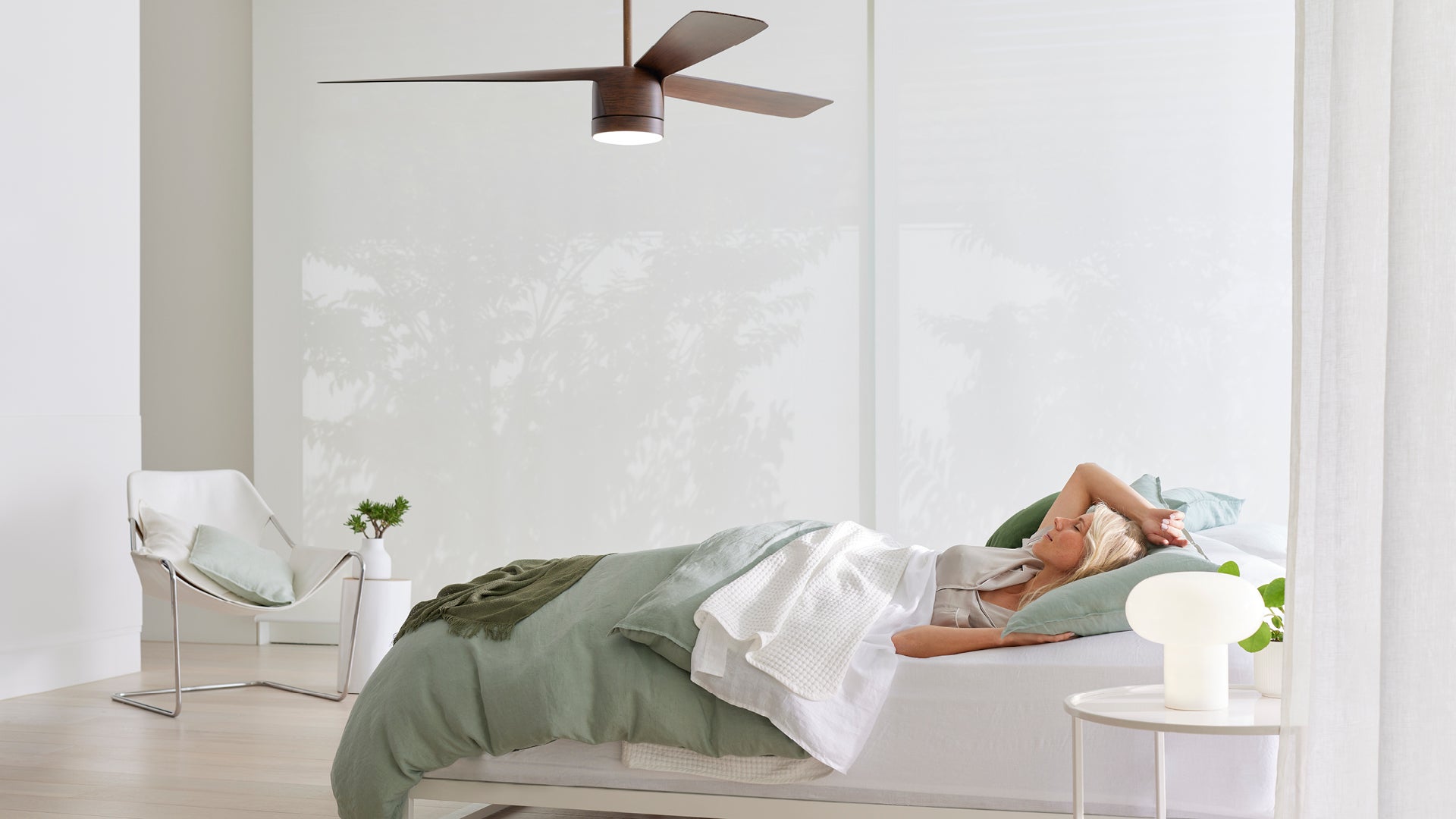 ---
Match your light to your activity:
During the day, use cool white lights (3500K - 6000K) as they emit bright bluish light (mimicking daylight) which is needed for focusing on tasks like cooking, working or studying. However, as night approaches, change the colour temperature to warm white (1800K - 3000K), which resembles candlelight and has reduced blue light, to help you wind down and relax. You'll find a wide range of globes, pendants, downlights and lamps that offer colour temperature and dimming options.
Use smart lighting to support your sleep-wake cycle:
If you find it difficult to manually regulate your lighting, let smart lighting do it automatically for you. The level of melatonin – the hormone that signals the body it's time to rest – typically starts rising two hours before bedtime. So, schedule your smart lights to dim down and emit a warmer temperature light two hours before bedtime every night to help you fall asleep easily and stay asleep. Similarly, schedule them to turn on at a brighter, cool white temperature at the same time every morning to help you wake up refreshed.
---
---
BREATHE BETTER WITH AIR PURIFIERS
Every breath we take, we inhale pollutants, some visible and others invisible. Dust, vehicle emissions, bacteria, viruses, pollen and smoke from the outside find their way into our homes adding to the pollutants already present inside including cooking fumes, mould spores, pet hair and dander. With many of us now spending more time indoors working and studying, it's important to think about the quality of the air we're breathing and how we can create cleaner, healthier spaces at home.
How air purifiers can help
Air purifiers purify the air in your home with the help of powerful filters that capture 99.95% of pollutants and allergens and release clean air into your home. This means elimination of asthma and other allergy triggers, reduction in the spread of airborne illnesses and neutralisation of unpleasant odours.
---
LIVE EASIER WITH SMART CONTROL
Every day is a busy one: waking up on time, getting the kids ready for school, breakfast, work, study, lunch, dinner, clean-ups, family time and finally sleep. With a myriad of activities to fill our day, it's important to use the right lighting to support your life from morning to night and also have total and easy control over it. Smart technology allows you to schedule your lighting to wake up the family with bright cool white light and automatically switch to a dim warm white light in the evening to help everyone relax and unwind.

Smart lighting also lets you control all the lights throughout your house with just the app on your phone or voice commands so you can turn them on or off when your hands are full and even after you've left home. Easy living is this!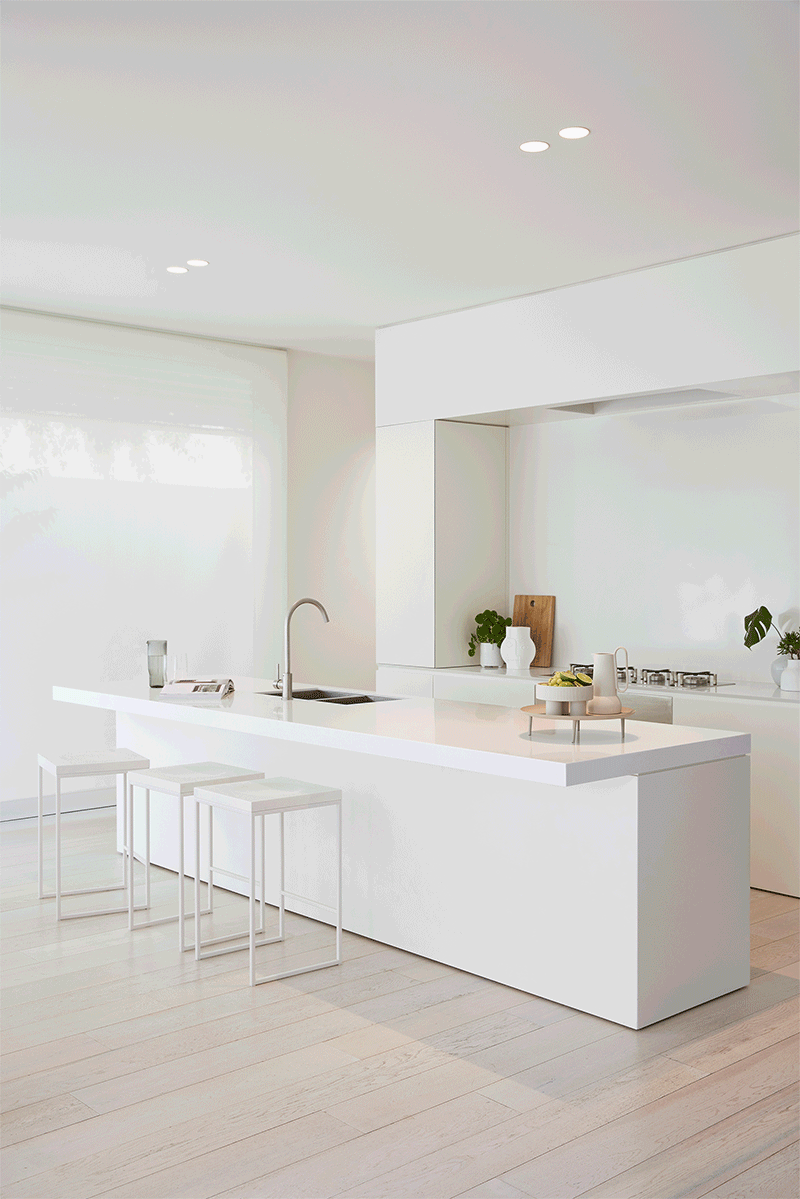 ---
---
GLOBES – SMALL SIZE, BIG IMPACT
All globes are not created equal and there are many reasons to pay attention to the types of globes we use in our lights. For instance, using the right colour temperature in the right room for the right task. Cool white light during the day keeps you more focused and alert while working and cooking and is perfect for your study, home office and kitchen. Warm white light helps the body to relax and prepare for sleep so it's useful in living rooms and bedrooms where you unwind at the end of the day.

Another reason globes are important is because they can help you save energy, money and the planet. LED globes consume way less energy than halogens and last much longer, helping you reduce your power bills and reducing the number of globes that end up in landfill. Even the material makes a difference. Glass globes are more energy-efficient than plastic globes and 100% recyclable!
---
---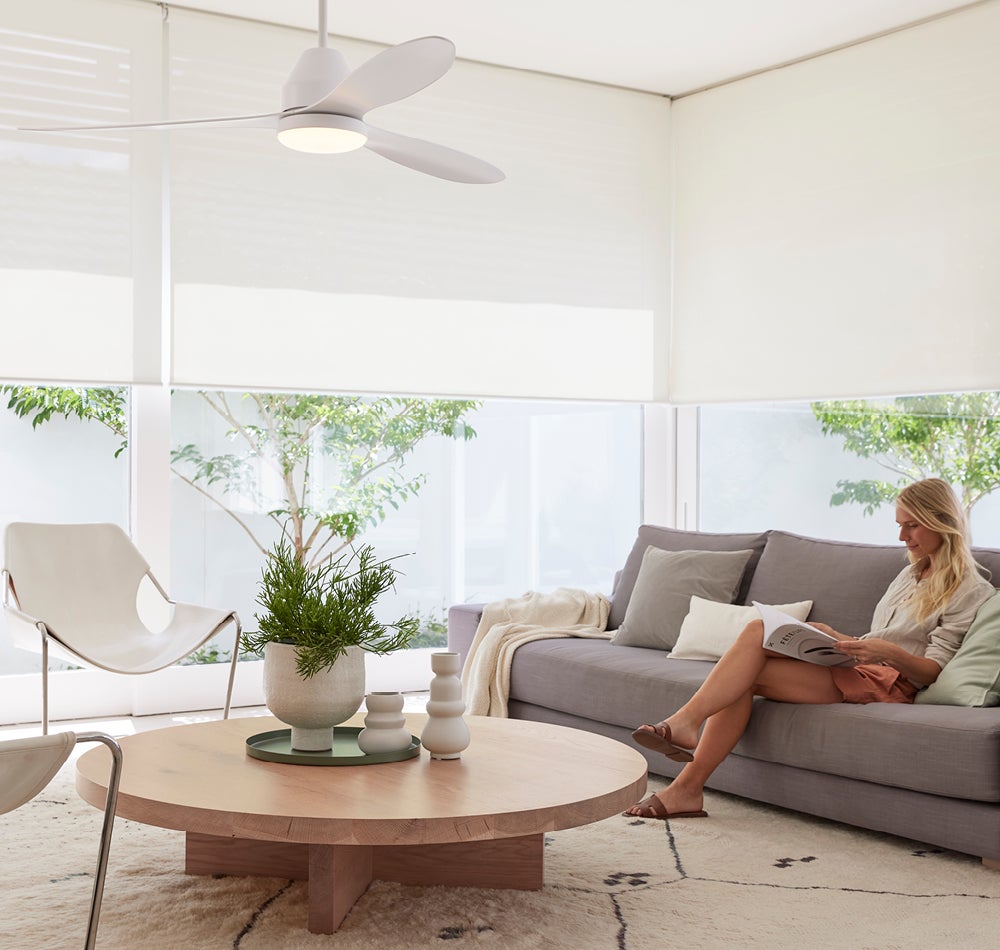 COMFORT AND CONVENIENCE WITH FANS
We all know what Australian summers can be like: hot, humid and uncomfortable. It's not easy to focus on work when you're sweaty or get a good night's sleep either. This is when ceiling fans are an absolute necessity, to get that air moving and help you feel more at ease, relaxed and less tired. In winter, fans continue to deliver comfort with their reverse mode which pushes the warm air gathered near the ceiling back in your space helping to reduce heating costs.

Just like lighting, ceiling fans can also be controlled with an app on your phone or voice commands. Just pair them with a
smart fan remote

or

smart wall switch

.
SAVE ENERGY WITH DC FANS
While all ceiling fans are energy-efficient, ceiling fans that are powered by direct current (DC) are even bigger energy-savers. The secret is in their motor technology which enables them to consume very little energy and yet produce a powerful airflow. What's more, they cost just about 1 cent an hour to run!
---
LIVE WELL WITH CIRCADIAN LIGHTING

Research from Monash University shows that lighting affects our health, productivity, mood and sleep and therefore it's important to use the right colour temperature and intensity at different times during the day and for different tasks. Our Live Well range was specifically engineered to improve our customers' health and wellbeing by matching their lighting to their daily routine.

Through simple wall control, you can wake up refreshed, stay energised at work and play, relax when the day is done and sleep better and deeper at night, all with just one light. Using advanced circadian-friendly technology, these lights reduce flicker and blue light at their warmest levels which means no more eye strain and light-induced headaches, plus better quality of sleep.

Look for the Live Well logo on our products in store and online.
---
WELLNESS ACCESSORIES FOR EVERYONE
Infuse your home with some happy, healthy vibes because you deserve to feel good! Take your pick from salt lamps, diffusers and phone disinfectors that improve your physical and mental wellbeing. Experience the healing power of nature by growing indoor plants that clean the air and boost your mood. Our Natura LED light is perfect for stimulating plant growth indoors throughout the year!
---
Caring for the environment
With the environment facing new challenges every day, it's important that we do our bit to minimise our impact. One way to do this is through using energy-efficient products that consume less energy while still providing comfort and style.
SAVE ENERGY WITH SMART LIGHTING
Smart technology doesn't just help you live healthier and easier, it also allows you to control when and how you use energy. With smart lighting, you can set schedules and timers for your lights so that they turn on and off and dim down or brighten up at a specific time, for a pre-set duration of time. This way, you prevent energy wastage and you never have to worry about forgetting to turn the lights off.
---
---
SAVE ENERGY WITH SENSORS
Exterior lights with built-in motion sensors turn on when they detect movement deterring intruders and keep your home safe. Because they turn on only when they detect motion, they also reduce energy consumption and in turn, your power bills. If you like a specific fitting and it doesn't have a built-in sensor, don't worry, you can add a recessed sensor like our Alert separately.
---
---